Enjoy life in a unique place where Curaçao is at its best. Unwind by the clear Caribbean sea. Relax on the spacious beach in the shade of a gently rustling palm tree. Golf on a challenging and attractive course. Experience the comfort and luxury of our accommodation. Table at good and cozy restaurants. Dive, tennis, walk, fitness, sail, kayak or dance in the sand during a beautiful concert. Or do nothing at all. Every day is a paradise experience at this safe and meticulously maintained resort.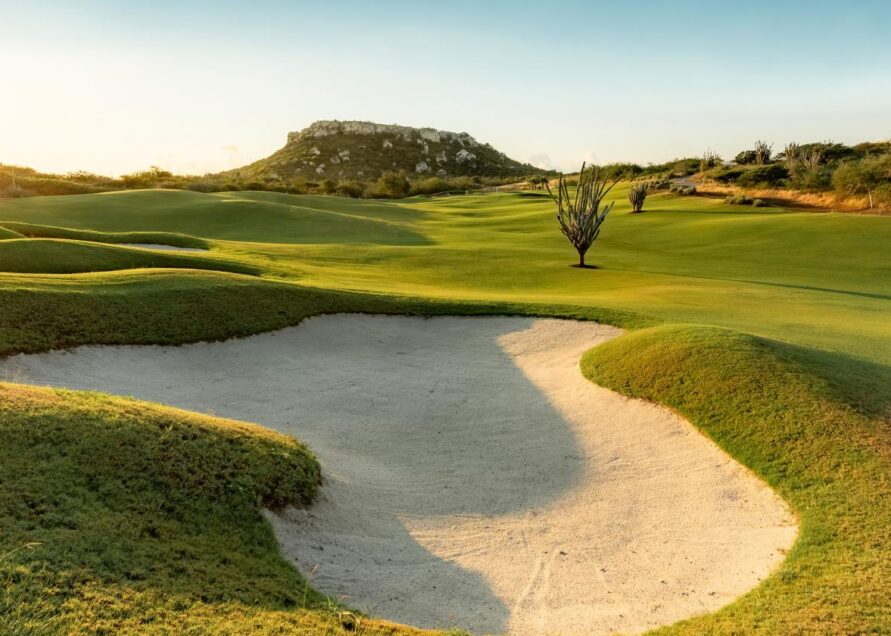 18 holes of beauty and enjoyment.
Visually, Blue Bay's golf course is an attraction in itself. Designer William 'Rocky' Rocquemore has made perfect use of the natural height differences, sand, sea and rocks, and the result is a joy to behold.
Above all, however, these 18 holes are a joy to play as they offer a surprising challenge to players of every level. Many have learned to play golf here, and have become addicted to this course. More experienced players (and often international pros) happily find their way to the attractive and fun tournaments. View the golf calendar for upcoming events.
Blue Bay Golf invites you to experience golf in a unique setting full of natural beauty, character and fun!